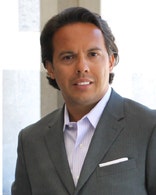 Then we have John. John is the "one whom Jesus loved." John is the one who was always close to Jesus. John, many biblical scholars agree, was one of the youngest of the disciples, undoubtedly, as he's mentioned in Scripture.
| | |
| --- | --- |
| Do You Like this Article? Then Like Us on Facebook. | |
But I see John from another prism, in the last words of Christ on the cross. He looks at John and he looks at Mary, his mother, and he tells John, "Behold, your mother!" And to Mary he says, "Woman, behold, your son!"
That tells us, of course, that Jesus viewed John as part of his family.
But it also speaks to another level. He looks at John, and John represents faithfulness. John is that faithful one. John is the one who was always and continuously with him. According to Scripture, wherever Jesus went, John was there. He was the faithful one, the beloved one.
And Mary, the mother of Jesus, represents holiness, virtue, purity, and perseverance.
So what Jesus is really saying is that when holiness and faithfulness are together, when faithfulness takes care of holiness and holiness takes care of fidelity and faithfulness, great things will happen.
John is the beloved. But John's identity was found completely in the life and ministry of Jesus. And when Christ was crucified, John now has this awesome responsibility. Here, for the first time, John runs for himself.
It's no longer John in the shadow of Jesus. This is just John.
_______________________________________
Rodriguez is president of The National Hispanic Christian Leadership Conference, America's largest Hispanic Christian Organization with more than 40,000 member churches. He is based in Sacramento.