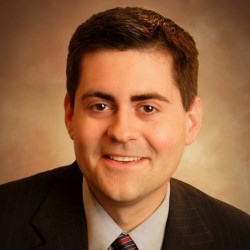 by Russell D. Moore

Last night my wife Maria and I went to hear one of favorite artists, Iris Dement, who was here in Louisville in concert. Even if you've never heard of Iris, you've probably heard her. If you saw the movie True Grit a couple of years ago you would have heard her singing a hauntingly beautiful rendition of "Leaning on the Everlasting Arms."
| | |
| --- | --- |
| Do You Like this Article? Then Like Us on Facebook. | |
Dement describes herself as an agnostic, but she grew up in a Pentecostal Christian home in Arkansas. Her mother, a believing Christian, seems to shape her art to this day, which is why there are so many songs in her repertoire about Mom, and about God.
One of my favorite of her songs is the one we'll listen to today, called "Let the Mystery Be." Don't be fooled by the lyrics. While it sounds like, simply, a relativist's plea for dogmatic Christians to abandon their certainties and leave her alone, I think there's more here. Let's listen to Iris Dement, and then talk about what it means to live a life story that is, to us, a mystery.
Russell D. Moore is Dean of the School of Theology and Senior Vice President for Academic Administration at The Southern Baptist Theological Seminary, where he also serves as Professor of Christian Theology and Ethics. Find out more at www.russellmoore.com.