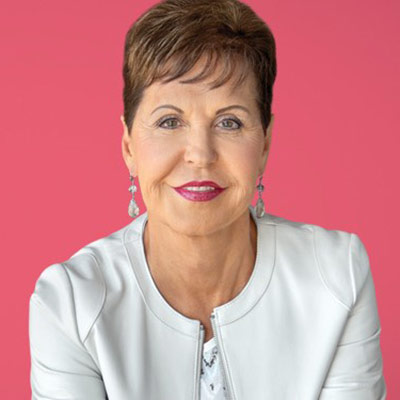 The day we receive Jesus Christ as our Savior is one of the greatest days of our lives. Not only are our sins washed away, but God puts His Spirit inside of us and gives us new desires.
I love how the apostle Paul put it: ...If anyone is in Christ, he is a new creation; old things have passed away; behold, all things have become new (2 Corinthians 5:17 NKJV).
Over the years, I've had many people ask me, "Well, Joyce, if I have all this great stuff going on inside of me, then why do I still act this way? What is my problem?"
You see, when we give our lives to Christ, it's just the beginning. God deposits a seed of everything He is deep inside our spirits and helps us to want to do the right thing.
The problem is that we still have a flesh. When the Bible talks about "the flesh," it is referring to our bodies and the parts of our souls that we have not yet surrendered to God...things like bad attitudes, selfishness, strife, anger, fear, unforgiveness, lust, addictions and anything else that leads to sin.
So how do you overcome these things?
First, it's vitally important for you to feed your spirit. As you read or listen to God's Word and spend time talking to Him in prayer, your spirit will eventually become stronger than your flesh.
Second, each day we are faced with a choice: Am I going to live the God-life, or am I going to live the self-life?
If we live a self-directed, self-motivated, self-centered life, always needing to get our own way, then we're going to be miserable. In fact, many times we believe it's our problems that are making us unhappy when, in reality, it's because we're focused on ourselves!
Source: Christian Post | Joyce Meyer
Joyce Meyer is a New York Times bestselling author and founder of Joyce Meyer Ministries, Inc. She has authored more than 90 books, including Battlefield of the Mind and Do Yourself a Favor...Forgive (Hachette). She hosts the Enjoying Everyday Life radio and TV programs, which air on hundreds of stations worldwide. For more information, visit www.joycemeyer.org.