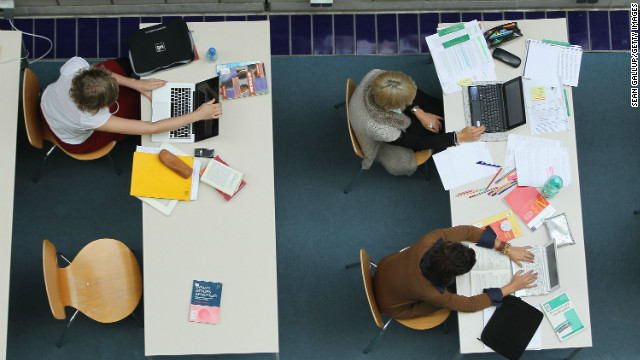 A consortium of ten major universities announced on Thursday that it will offer online courses for credit in the fall of 2013.
The online education initiative is titled "Semester Online." According to its consortium, it is the "first of its kind featuring rigorous, innovative, live courses."
Colleges have offered online classes before, but it's the rigor of the curriculum and the ability to earn credit for the courses that makes this initiative different. MOOCs, or Massive Open Online Courses, are open to all free of charge, but typically don't award college credit.
There are 10 university partners in this effort. They are Brandeis University, Duke University, Emory University, Northwestern University, the University of North Carolina at Chapel Hill, University of Notre Dame, University of Rochester, Vanderbilt University, Wake Forest University and Washington University in St. Louis.
Pilot online classes will start in the fall of 2013. Academically eligible students at these universities will be able to apply for Semester Online this coming spring. The consortium hopes to expand both its course offerings and online student enrollment in the future. The faculty and course materials offered in Semester Online will be the same as those used in the traditional college classes.
SOURCE: Donna Krache
CNN