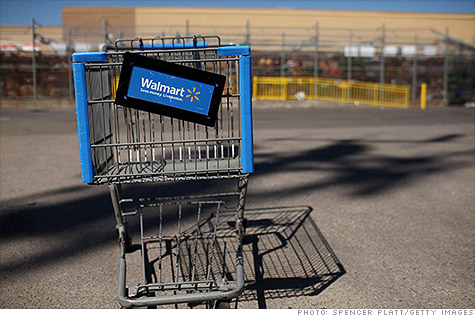 A group of Wal-Mart workers are planning to stage a walkout next week on Black Friday, arguably the biggest holiday shopping day for the world's largest retail store.
| | |
| --- | --- |
| Do You Like this Article? Then Like Us on Facebook. | |
One of the workers who plans to join next week's walkout is William Fletcher, who works at a Wal-Mart in Duarte, Calif.
Fletcher, who also participated in the October strikes, claims Wal-Mart cut his hours after he asked to move from the receiving department to another division because of a knee injury. He has since switched departments.
"I kept asking myself, 'when is the retaliation for speaking our mind and acting on our rights going to stop?' " he said. Wal-Mart did not have an immediate comment in response to Fletcher's claim.
The union-backed groups OUR Walmart and Making Change at Wal-Mart, and a watchdog group Corporate Action Network, are calling on the nation's largest employer to end what they call retaliation against employees who speak out for better pay, fair schedules and affordable health care.
SOURCE: Emily Jane Fox
CNN Money