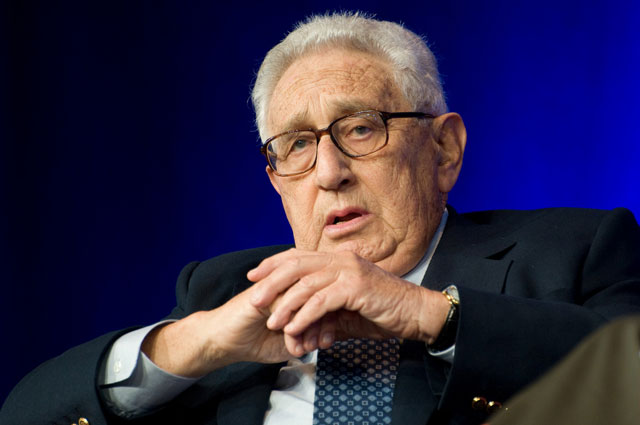 In the aftermath of an exhausting reelection campaign, the most urgent decision facing the president is how to stop Iran from pursuing a military nuclear program. Presidents of both parties have long declared that "no option is off the table" in securing this goal. In the third presidential debate, the candidates agreed that this was a matter of the American national interest, even as they described the objective alternately as preventing an Iranian "nuclear weapon" or "breakout capacity" (President Obama), or a "nuclear-capable Iran" (Mitt Romney). As Iran continues to elaborate its enrichment capacity and move it underground, Israeli Prime Minister Benjamin Netanyahu has announced a spring deadline for counteraction. In this fraught environment, what operational meaning should be given to America's declared objectives?
The United States and Iran are apparently conducting bilateral negotiations through official or semiofficial emissaries -- a departure from the previous procedure of multilateral talks. Negotiations over Iran's nuclear program do not have an encouraging record. For more than a decade, Iran has stalled, first with the "EU-3" (France, Germany and Britain) and then with the "P5+1" (the members of the U.N. Security Council plus Germany). It has alternated hints of flexibility with periods of intransigence, all while expanding, concealing and dispersing its nuclear facilities. If no limit is placed on this process, Iran's tech­no­logical progress will dominate events. But at what stage, and in what manner, should Iran be deprived of a military nuclear capability? This has been the essence of the argument over "red lines."
Three stages are involved in the evolution of a military nuclear capability: a delivery system, a capacity to enrich uranium and the production of nuclear warheads. Iran has been augmenting the range and number of its missile systems since at least 2006. Its enrichment capacity -- long underreported to the International Atomic Energy Agency -- has been expanded to thousands of centrifuges (the instruments that enrich uranium to bomb-grade material). The level exceeds any reasonable definition of peaceful uses authorized by the Non-Proliferation Treaty. The inevitable culmination is a nuclear weapon.
To draw the line at proscribing an Iranian nuclear weapon -- as some argue -- would prove unmanageable. Once the requisite amount of fissile material has been produced, constructing and equipping a warhead is a relatively short and technologically straightforward process, almost certainly impossible to detect in a timely fashion.
Source: Washington Post
Henry A. Kissinger was secretary of state from 1973 to 1977.