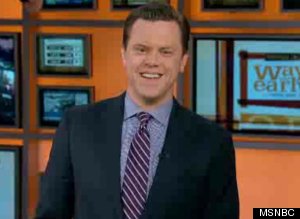 Willie Geist said good-bye to "Way Too Early" on Friday after three and a half years of hosting the MSNBC show.
Geist is moving on to co-host the 9 a.m. hour of "Today." He starts his new gig on Monday.
"As you may have heard, I'm leaving to tour with One Direction," he joked on Friday.
Source: Huffington Post
Visit NBCNews.com for breaking news, world news, and news about the economy