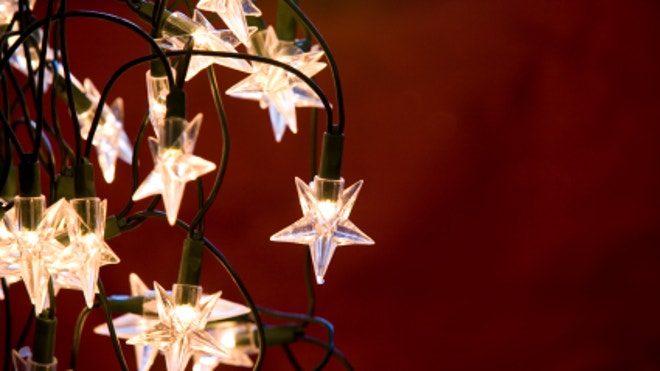 Once you've hung the stockings and trimmed the tree, sit down with a holiday classic on the TV to help you get in the mood for Christmas. Because the holiday season is a time for family, the home often plays a central role in these movies. Here are five famous houses featured in some of the most classic Christmas films of all time.
Home Alone
Winnetka, Ill.
Telling the tale of the plucky Kevin McCallister and his battle with two bungling thieves, Home Alone is one of the most beloved of all Christmas films. Located in Winnetka, Ill., a tony suburb just north of Chicago, the handsome red-bricked, Colonial-style house featured in the film was as much a character as any of the flesh and blood stars. Accidentally left alone by his parents for the holidays, the young McCallister -- played by Macaulay Culkin -- is forced to rig the home with booby traps to ward off the burglars. This piece of movie memorabilia was actually on the market until earlier this year. The 4,250-square-foot home sold for a cool $1.58 million, although less than the original $2.4 million asking price.
A Christmas Story
Cleveland, Ohio
The prospects for a merry Christmas seemed bleak for little Ralphie Parker. All he wanted was a BB gun (a Red Ryder Carbine Action, 200-Shot, Range Model Air Rifle, to be exact) but every adult he met -- his mom, his teacher, even Santa Clause himself -- seemed to warn him that he'd shoot his eye out. Set in the Midwest in the 1940s, A Christmas Story tells the tale of Ralphie and his quest to land his gun. The Cleveland home featured in the film has been fully restored by its owners -- the infamous "leg lamp" even sits in the window. Film buffs can tour the iconic house, and there's an museum next door dedicated to the props, costumes and memorabilia featured in the movie.
Edward Scissorhands
Lutz, Fla.
Though it doesn't exactly leap to mind when you think "Christmas classic," Tim Burton's bittersweet tale of suburban alienation does feature some touching scenes centered on the holidays. During the film's climax, Johnny Depp's titular character carves up an angel ice sculpture with such abandon that the normally sun-bleached suburb begins to snow. The sleepy bungalows featured in the film are located on Tinsmith Circle, in Lutz, Fla., just north of Tampa Bay. You wouldn't know it, though, by looking at the houses, which have since shed their bright pastel paint jobs in favor of more muted colors.
SOURCE: Adam Verwymeren
Fox News