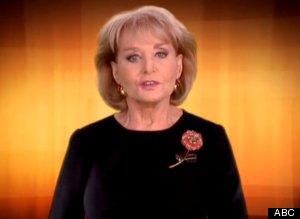 Barbara Walters revealed Gen. David Petraeus as her pick for "Most Fascinating Person of The Year."
Walters said that Petraeus held the same spot on her list just two years ago for his military service, but was selected this year due to the scandal surrounding his extramarital affair.
"Gen. David Petraeus was not chosen this year for his war record, or his exemplary service to his country. This is about military honor, colliding with sex and lies in the digital age," Walters said.
Petraeus resigned as head of the CIA, citing an extramarital affair, one week after the November election. The press learned that Petraeus was having an affair with his biographer, Paula Broadwell. The story continued to unfold, becoming more and more complex as new characters were introduced and additional lies uncovered.
Source: Huffington Post | Rebecca Shapiro