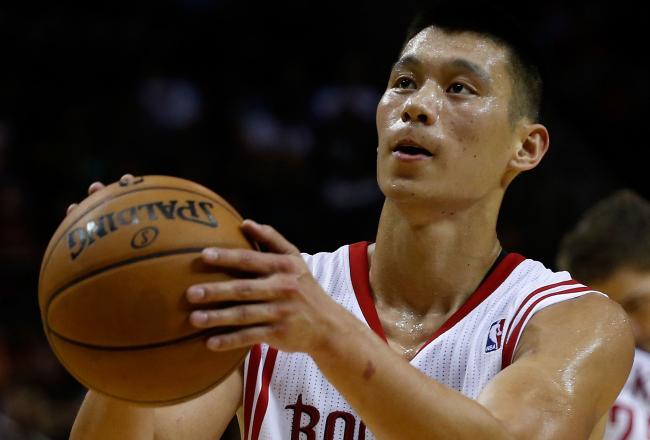 The Spurs take on one of the youngest teams in the league as they host the Houston Rockets.
The San Antonio Spurs wrap up a nearly week-long home stand by hosting their divisional rivals the Houston Rockets.
Before the 2012-13 season began, the Rockets were slated to be one of the worse teams in the league, as they jettisoned proven veteran talent in Luis Scola (amnestied, picked up by Phoenix), Goran Dragic (signed by Phoenix), Kyle Lowry (traded to Toronto for a conditional draft pick, more on that later), Courtney Lee (signed-and-traded to Boston), Marcus Camby (signed-and-traded to New York), Samuel Dalembert (traded to Milwaukee in what was effectively a switching draft picks move). This was in addition to signing Jeremy Lin and Omer Asik to 3 year 25 million deals each, structured in such a manner that their respective teams (New York and Chicago) would be hard-pressed to match their offer. For a while, it looked like Kevin Martin would be the only remaining veteran on the Rockets roster, but Sam Presti and Daryl Morey reached an agreement on a last minute deal that sent reigning Sixth Man of the Year James Harden, along with Cole Aldrich, Daequan Cook, and Lazar Hayward to Houston for Martin, Jeremy Lamb (12th pick in the draft, acquired from Milwaukee), and the Raptors' conditional first round pick (that the Raptors surrender if it falls out of the top 3 in the lottery and remains a lottery pick. The Rockets then extended Harden, something the Thunder were not likely to do as it was why they traded Harden in the first place.
The Rockets thus have a largely unstable roster, third youngest in the league, and only one guy (Chandler Parsons) of their starting five was a starter in a previous season. They unsurprisingly play at a fast pace (1st in the league), score a lot of points (3rd in team PPG, 8th in offensive rating), and aren't much to look at on defense (29th in team points allowed per game, 20th in defensive rating). Their offense is predicated on Parsons and Patterson (who has become a decent stretch 4, hitting 36.4% on his 3s this season after hitting none in his past two seasons) spacing the floor for James Harden, and to a lesser extent Jeremy Lin, to attack. Omer Asik is occasionally a finisher, yet his offensive value lies in offensive rebounding. Thus, while they shoot the ball pretty well (11th in eFG%), get a good amount of second chances (9th in ORB%), and get to the line a lot (7th in FT/FGA), their biggest weakness remains taking care of the ball (21st in TOV%). This unpredictable, surprising roster has climbed to 9-8 and taken third place in the Southwest Division.
Source: PoundingtheRock.com