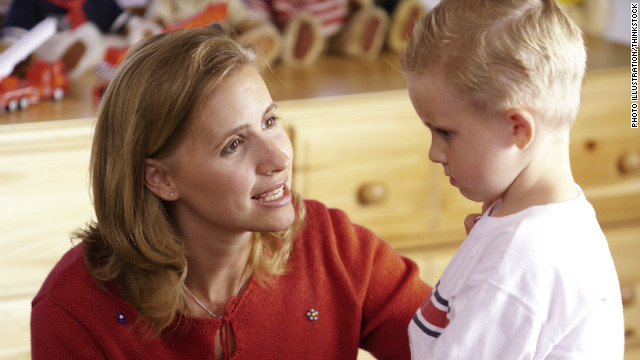 Should you tell your kids?
This is the question all of us are grappling with this morning. The horrific Newtown school shooting is inescapable on the news today, and will be for a while -- a constant thrum of horror in our hearts and our souls. But we're grown ups. We'll grieve and process and move on. Still that one nagging concern remains for many of us: Do we tell our kids what happened or not?
If the news is a steady presence in your home, chances are they'll glom on to the fact that something is up. If we don't tell them and get the facts straight, they'll probably hear some version of the truth at school. But to tell them this? How?
"Adults like to have all the information and try to make sense of the horribleness. But for kids, it's too much," says Dr Gwenn O'Keeffe, pediatrician, author, health journalist, and CEO of Pediatrics Now. "We have to balance our need to keep up with our need to protect our kids."
Bearing that in mind, O'Keeffe, a member of Parenting's Editorial Advisory Board, has a handful of tips on whether -- and how --- to talk to your children about what happened yesterday.
The ages of your kids will drive whether, and what, you tell them about Newtown. "The first rule of thumb, though, is never lie to your kids," says O'Keeffe. "If they come home and ask you about it, no matter what age they are, tell them the truth. If they're 4 or 6 or 8 and they ask 'was there a school shooting and did people die?' Your answer has to be yes."
Then you reassure them. Tell them that their school is safe, that your community is different, that there are protections in place and it will never happen to them. "Even if you're not sure that's true, you have to make sure that they believe it. They have to go to school every day."
SOURCE: Brian Braiker, Parenting.com