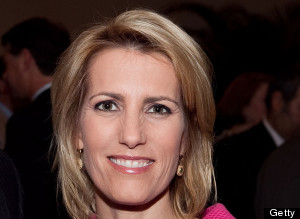 Laura Ingraham will return to the airwaves on January 2.
Ingraham's show went on a brief hiatus beginning last month, after her contract with Talk Radio Network expired. She has been in talks with other distributors, and announced Thursday that Courtside Entertainment Group will distribute her show starting January 2.
"The Laura Ingraham Show" will be broadcast on over 300 affiliate stations, and will have a new online platform through Launchpad Digital Media. Launchpad will stream the program, in addition to providing original content from Ingraham's company Dream In My Head Productions.
"Owning my own radio and on-line content was more exciting and attractive than taking the traditional syndication path," Ingraham told The Huffington Post on Thursday. "The way people consume media is changing every day, and my team and I are now perfectly positioned to stay ahead of the curve. The refocused show will be more about laughing and learning through the cultural, family and relationship challenges we all grapple with, less about the stale political fights so many have grown weary of listening to."
Source: Huffington Post