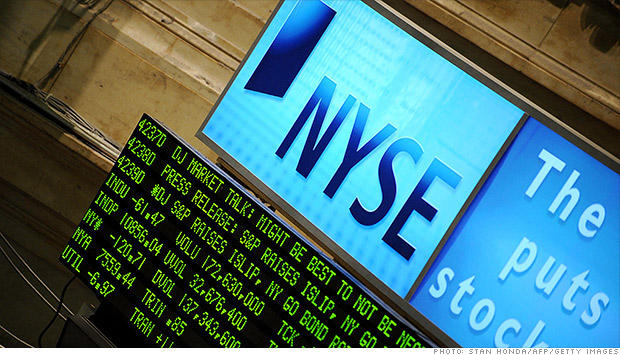 NYSE Euronext, the operator of the venerable New York Stock Exchange, has agreed to be bought for $8.2 billion by an upstart that runs other international trading exchanges.
InterContinental Exchange is buying NYSE Euronext in an $8 billion deal.
The NYSE lists shares of most of the nation's leading companies, and its trading floor is the very symbol of Wall Street.
In a deal announced Thursday, IntercontinentalExchange will pay $33.12 a share for NYSE Euronext, a premium of 38% over its closing price Wednesday.
Atlanta-based ICE was formed only 12 years ago and operates commodities and derivatives markets around the world. Even though it may not be as well known by the general public, it has a larger market value than NYSE Euronext as the growing importance of the derivatives and options market has begun to overshadow the stock trading markets.
While NYSE merged with Euronext in a deal announced in 2006, that was cast as a merger of equals, Thursday's deal represents a loss of independence for the 220-year old NYSE and a big coup for an upstart like ICE. The new combined company will have dual headquarters in New York and Atlanta. With the continued growth of electronic trading, New York City's Wall Street continues to lose its dominance as the world's financial capital.
ICE intends to spin off many of the European operations through a Euronext initial public offering, assuming that market conditions and European policy makers support such a move. But it will keep the NYSE Liffe market in London, which is a leading market for derivatives products.
Shares of NYSE Euronext (NYX) shot up 32% Thursday, while shares of ICE (IWEB) fell 2%.
Source: CNN Money | Chris Isidore