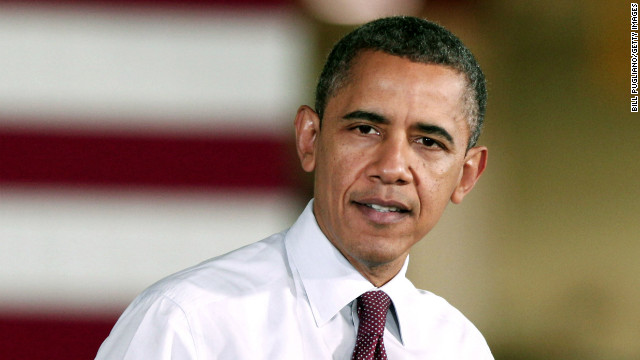 US President Barack Obama offered to back away from his position that tax hikes should begin at $250,000 in annual income, delivering a fresh concession to congressional Republicans as talks to avert the fiscal cliff intensified in Washington.
A deal to avert the U.S. fiscal cliff may be taking shape after President Obama made fresh concessions Monday.
The White House proposal would leave lower tax rates in place for everyone except those earning $400,000 or more a year. Republican leaders had asked for a higher limit but the offer suggests there is a narrowing in the gap between the two sides.
A person familiar with the talks also said Mr Obama was no longer seeking a permanent mechanism to increase the US debt limit, but would settle for a two-year increase in America's borrowing authority. In a further concession to Republicans, Mr Obama agreed to apply a less generous measure of inflation to government calculation, which would result in lower benefits in the Social Security pension scheme over time, the person added.
The White House plan came as the shape of a deal to avert the US fiscal cliff -- which would entail a mix of $600bn in spending cuts and tax increases next year -- was at last emerging, with at least $1tn in new taxes, up to $1tn in fresh spending cuts and an increase in America's debt ceiling. Negotiators are scrambling to reach an agreement before the end-of-the-year deadline.
Mr Obama and John Boehner, Republican speaker of the House of Representatives, held their third face-to-face meeting in eight days at the White House amid signs of growing momentum in the talks. Tim Geithner, Treasury secretary, was also present. After details of Mr Obama's new offer emerged, a spokesman for Mr Boehner rejected the bid, saying it "cannot be considered balanced".
But he added that it represented a "step in the right direction" and expressed hope that discussions with Mr Obama would continue. A person familiar with Mr Obama's proposal stressed it was not the White House's final offer, leaving room for more compromise.
If Mr Obama and Mr Boehner strike a deal in the coming days, and are able to secure passage through Congress, that would remove a huge cloud of uncertainty hanging over the global economy.
Failure to avoid the fiscal cliff would probably tip the US into a recession next year, a prospect that has alarmed investors around the world as well as the US public.
Signs the two sides may be getting closer together helped give a positive mood to the US equity market. The S&P 500 closed up 1.2 per cent on Monday at 1,430, its best level of the day.
Source: CNN | James Politi and Stephen Foley