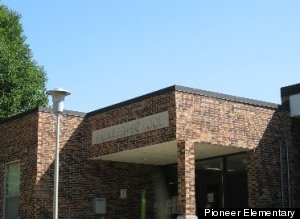 Teachers in a suburban Chicago school district have given notice they could strike as early as Jan. 7.
The Arlington Heights Daily Herald reports teachers in West Chicago Elementary District 33 filed paperwork Friday announcing their intent to strike, following a vote by teachers earlier this month.
A union official said teachers had been hopeful they could reach a compromise with the school board over key issues, particularly regarding health insurance premiums. But she said no compromise had been reached as of this week.
The school board president said the district must cap the amount it pays for health insurance in order to balance the budget.
The two sides also have disagreed on salary and class sizes.
Jan. 7 would be students' first day of school following the holiday break.
West Chicago Elementary District 33 is a pre-K through 8th grade system with a total of 4,114 students in six elementary schools, one preschool and one 7/8 middle school, according to the district website.
The district covers West Chicago and portions of Winfield and Wheaton, and employs 282 full time certified staff members and 256 classified staff members.
Source: The AP