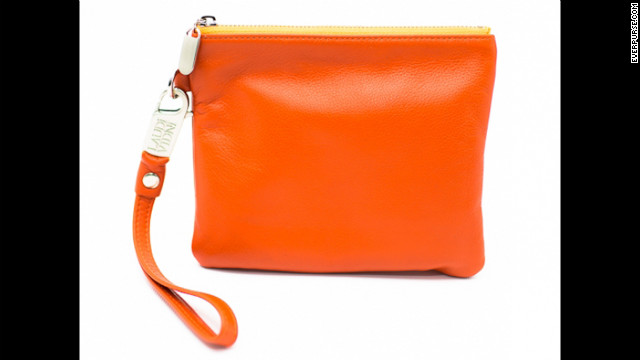 1. Everpurse: A handbag that charges your phone
Nothing kills a productive day like a dead cell phone battery. Lucky for us, that's what inspired frustrated social worker Liz Salcedo to create Everpurse. The inventive solution allows you to charge your mobile device simply by placing it inside your handbag.
Salcedo and her husband/business partner designed a bag with a built-in pocket that automatically connects to the charger via gravity. Using the same wireless technology as some Nokia products, each bag is equipped with a receiver and battery inside its lining, pulling off a crafty nontechnical look.
The couple took their prototype to the crowd funding website Kickstarter.com, where they found more than 900 backers and raised over $150,000 in support of their project. The future of wireless charging not only looks promising, but stylish as well!
2. Facedeals: Reading your face to give you better deals
When you hear the words "facial recognition technology," do they creep you out? A Tennessee-based ad agency called Redpepperland thinks that using the technology to give shoppers customized in-store deals may get them past their apprehension.
The concept, called "Facedeals," is an automated check-in system that uses passive facial recognition to send customized in-store deals right to your smart phone. Here's how it works: A Facedeals camera installed at a store entrance scans and recognizes your face as you walk in the door. Don't worry if you don't like the idea -- you have to opt in to participate by creating an account through their Facebook profile.
Once you're checked in, the types of deals you are offered depends on your history of Facebook likes. Although the project is not yet directly affiliated with Facebook, the idea is to get businesses to realize that Facebook check-ins are a powerful tool to provide discounts to loyal customers.
Another inventive use of facial recognition comes from a new service called Plum Perfect, which offers makeup palette suggestions based on a photo of your face.
SOURCE: Kerry Abner
Special to CNN