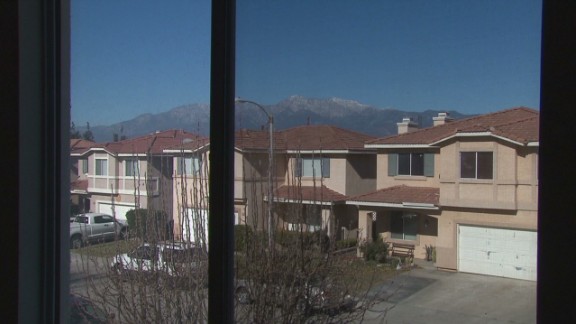 The foreclosure crisis is slowly easing, but in some of the nation's neighborhoods it feels like it has just begun.
Total foreclosure filings, including default notices, scheduled auctions and bank repossessions, were down 3% in 2012 compared with a year earlier, according to RealtyTrac's year-end foreclosure report.
Yet while overall filings have plunged some 36% since the peak foreclosure year of 2010, some states are now seeing their foreclosure rates climb.
Florida, Illinois and Georgia were home to the largest number of zip codes with the highest foreclosure rates of 2012, displacing former title holders California, Nevada and Arizona, which accounted for 81 of the top 100 zip codes in 2011.
Much of the shift has to do with the way these states handle foreclosures, said Daren Blomquist, a spokesman for RealtyTrac. In judicial states like Florida and Illinois, foreclosures are processed through the courts and take longer to go through the system than in non-judicial states.
Last year, the average foreclosure in Florida took 853 days, according to RealtyTrac. Meanwhile, in a non-judicial state like California, it took less than half that time.
Unclogging the foreclosure pipeline more quickly has meant an earlier recovery for housing markets in non-judicial states, with rising prices, more stable sales and fewer new foreclosures, he said.
Meanwhile, states that delayed the process are just now feeling the pain. Foreclosure activity climbed in 25 states last year, 20 of which were judicial states.
"It's ripping the Band-Aid off versus pulling it off slowly," said Blomquist.
Source: CNN Money | Les Christie