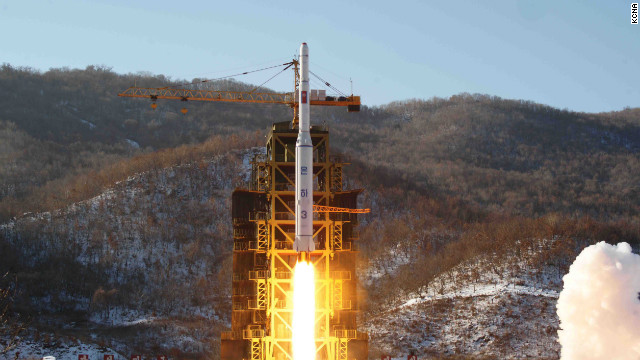 In its latest bout of saber-rattling, North Korea on Friday warned of the possibility of "strong physical counter-measures" against South Korea in relation to tougher sanctions imposed this week by the United Nations.
The threat against South Korea came a day after the North said it would carry out a new nuclear test and more long-range rocket launches as part of a new phase of confrontation with the United States.
The statement Friday from North Korea's Committee for Peaceful Reunification of the Fatherland said it would take action against South Korea if it "takes a direct part" in the U.N. sanctions.
The South Korean Unification Ministry declined to comment specifically on the new threats from Pyongyang. It reiterated its stance that North Korea should refrain from further provocations.
The two Koreas are technically still at war from the all-out conflict between them in the 1950s. Smaller scale clashes have occurred since then, most recently in November 2010 when North Korea shelled a South Korean island, killing several people.
South Korea and the United States are often the focus of menacing language from Pyongyang, but the latest U.N. sanctions, a response to a long-range rocket launched last month by the North, appear to have prompted a ratcheting up of the threats.
SOURCE: K.J. Kwon and Jethro Mullen
CNN