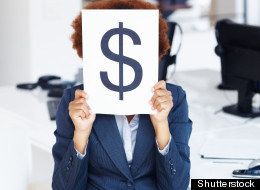 While economists have suggested that closing the gender wage gap would create a huge economic stimulus across the U.S., a recent report by the National Partnership for Women & Families shows that pay equality is still a long way off -- especially for African-American women.
According to the latest U.S. Census Bureau data, women in the United States are paid just 77 cents for every dollar paid to men on average. But a closer look reveals that for African-American women, this disparity is much worse, with women of color earning just 70 cents for every dollar paid to men and just 64 cents for every dollar paid to white, non-Hispanic men.
What's more: It's happening in the 20 states with the largest number of African-American women working full-time and year round, studies show.
"Women of color are hard hit by a kind of perfect -- and perfectly devastating -- storm caused by discrimination, a struggling economy and the country's failure to adopt family friendly workplace policies," said Debra L. Ness, president of the National Partnership for Women & Families, in a release. "These new data show that the wage gap is costing women of color thousands of dollars in critical income each year that could be spent on food, rent, health care and on meeting other fundamental needs for their families," she added, underlining the Partnership's findings that closing the wage gap would afford a working African-American woman more than two years' worth of food; almost 10 months' worth of mortgage and utilities payments; more than 16 months of rent; more than three years' worth of family health insurance premiums; or 4,549 additional gallons of gas, each year.
Previous research has shown that the gap often starts right out of college -- as women are less likely than men to be fully employed one year post grad -- and has a significant impact on the burden of student loan debt. Women on Wall Street are even more likely to feel the pinch.
Source: Black Voices