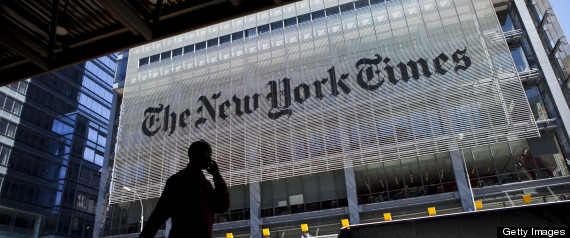 New York Times editor Jill Abramson has been "begging" with senior editors at the paper to step down, New York magazine reported Friday.
The Times has been trying to enact a new round of staff cuts. In December, publisher Arthur Sulzberger said he had asked editors to identify "significant cost savings," and Abramson told employees that she wanted 30 people to take voluntary buyouts. Staffers have until January 24th to accept the deal before layoffs commence.
Since then, culture editor Jonathan Landman has accepted the buyout, but no others in senior management positions have joined him. Education reporter Jacques Steinberg is also leaving.
New York's Joe Hagan wrote on Friday that Abramson wants to shrink the ranks of the senior staff, and has been "begging and pleading" with editors on the paper's masthead to step down voluntarily:
Source: Huffington Post | Jack Mirkinson