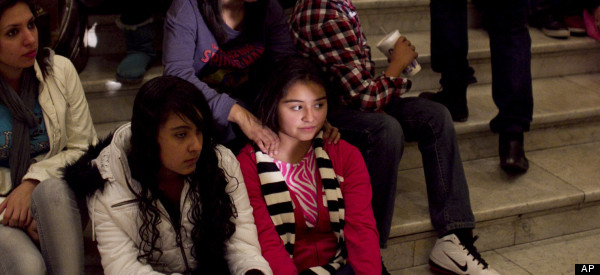 Colorado's Senate Education Committee approved of this year's ASSET bill on Thursday, which would give some undocumented students in-state tuition.
"The governor and I support this bill because we want Colorado to have a strong economy," Lt. Gov. Joe Garcia said during yesterday's testimony.
The bill cleared its first hurdle 6-3 with one Republican voting in favor with the Democrats.
"We're a nation of immigrants," state Sen. Owen Hill, R-Colorado Springs, said Thursday. "We've studied this for a while, and we've got to address the moral issues of our age."
This year marks the seventh time Democrats have pushed for ASSET in the Legislature, or, "Advancing Students for a Stronger Economy Tomorrow."
Source: Huffington Post