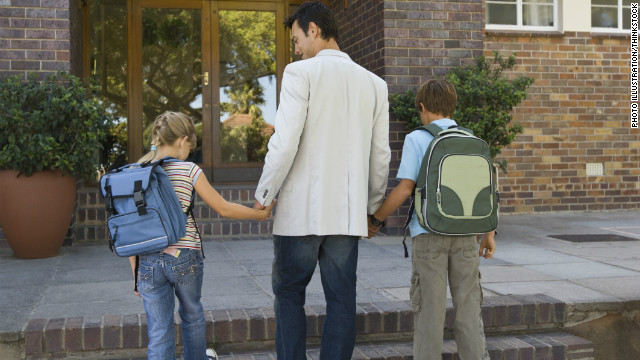 There is no shortage of answers about how to improve our nation's schools, including more charter schools, school vouchers, standardized testing, lower teacher-student ratios and performance-based hiring, pay and promotion of teachers.
However, what we find lacking in almost every debate about education reform is the role of families - especially fathers - and the support they can and should provide to ensure children's educational success.
If parents, educators and reformers are to make a difference in improving children's educational success, we must expand our definition of education reform. We must move beyond the myopic focus on education systems and implement tactics that include a more prominent place for parent involvement in schools.
The omission of "the father factor" is especially troubling in light of research released last month that examined family trends in 45 countries and how children's educational success is affected by their parents. The "World Family Map" report by Child Trends, a nonprofit, nonpartisan organization, found that even when controlling for income, children in middle- and high-income countries who live with two parents have better educational outcomes than children living with one or no parents.
Specifically, children in two-parent homes were more likely to stay on track in school and have higher literacy, both of which are critical to overall educational success.
The findings of the "World Family Map" jibe with reams of research from the past three decades that show that children in father-absent homes do not do as well in school, on average, as their peers living with both parents.
At the same time, new research shows that marriage - the most effective societal glue to bond fathers to their children - is in rapid decline. A 2012 report from the Pew Research Center said barely one-half - 51% - of adults today are married, down from 72% in 1960. A debilitating "marriage gap" has formed along class lines; the sharper decline occurred among people with high school diplomas or less, rather than among college graduates.
The decline of marriage, the rise of divorce and the increase in out-of-wedlock births - now 40% of all births - has contributed to the reality that more than 24 million children in America live in homes absent a biological father, Census data shows. Nearly two in three African-American children lived in such homes last year, and Hispanic children represented the fastest-growing segment of children living without biological fathers, 2012 Census Bureau data showed. One-third of all children from father-absent homes have no contact with their dads, studies show.
As fewer children grow up without their fathers in the United States, educational success will continue to erode, regardless of reforms that specifically address education systems.
Source: CNN | Christopher Brown and Vincent DiCaro
Christopher Brown is executive vice president of the National Fatherhood Initiative. Vincent DiCaro is vice president of development and communication of the National Fatherhood Initiative.