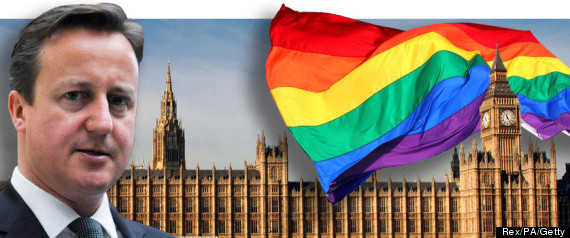 The gay marriage bill "weakens" David Cameron's position and has a long way to go before it becomes law, Conservatives MPs have warned.
The gay marriage bill was hailed by the Prime Minister as a step forward for Britain, after it passed by a huge majority of 225 last night. Ed Miliband, the Labour leader, also strongly welcomed the milestone in social history as a "proud day".
However most Conservatives refused to back the Bill and some said they hope to water down the legislation at later stages of the legislation.
The Marriage (Same-sex Couples) Bill still has to make its way through committee in the Commons and a vote in the House of Lords, where Conservative peers may try to make changes.
Tim Loughton, a former Tory minister, said the Prime Minister needs to be "sensitive" to opposition within his party and warned the legislation is "far from set well on its journey through parliament".
"I just hope the Government are sensible and sensitive to the many genuine concerns that have been expressed tonight and as the bill goes through Parliament in both Houses," he told Channel Four.
Sir Roger Gale, who opposes gay marriage, also said the Bill "weakens" the Prime Minister's position.
"I'm not sitting here to score points against the Prime Minister, but I do hope and I expect that as a bright man man he will recognise the fact that there is a very strong sense of feeling within his own party, that he's got to pay some attention to and that there has to be change and we need to work with ministers," he told BBC Radio Four's Today programme.
Source: Telegraph.co.uk | Rowena Mason