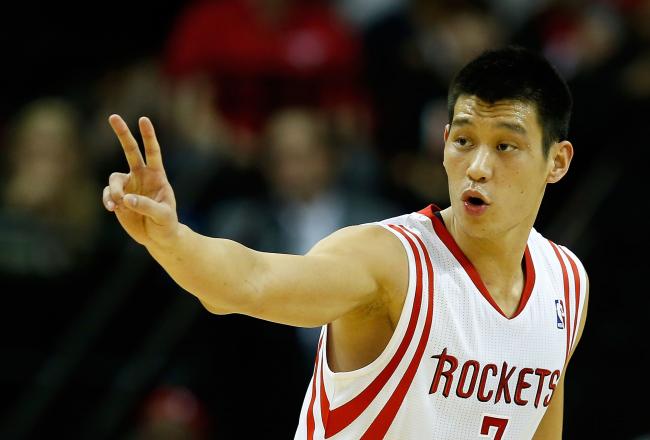 The Houston Rockets are vying for their first postseason berth since the 2008-09 campaign...because of Jeremy Lin.
Currently sitting in the No. 8 spot of the Western Conference and three games ahead of the Portland Trailblazers entering Wednesday evening, Lin cannot afford to slow down.
After taking over the spotlight in New York City last season, Lin has continued his impressive impact throughout the 2012-13 season. Averaging 12.6 points, 1.9 steals and 6.1 assists per game, Houston ranks No. 1 in scoring and No. 6 in assists.
Adi Joseph of USA Today also puts Lin's impact for the Rockets into perspective:
Lin's new role is simple: He provides the Rockets with a steady hand and a streaky second option next to Harden. Houston coach Kevin McHale has avoided putting pressure on Lin while also keeping him in the starting lineup and playing a lot, which has helped him adapt.
Lin's role for Houston was epitomized on the road against the Golden State Warriors .
There, he was perfect from the line (8-of-8) and dished out 10 assists with 14 points. Not to mention the Warriors play extensively better at home compared to the Rockets on the road, and are well-versed at crashing the boards.
Source: Bleacher Report | John Rozum