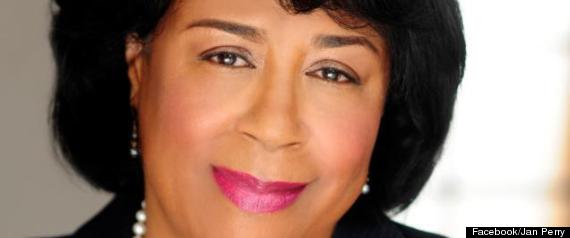 Councilwoman Jan Perry, a candidate in LA's 2013 mayoral race, is vying to be the first, female African American to run the city.
Councilwoman Jan Perry is vying to become the first female, African American mayor in LA's 2013 mayoral race.
Perry, 58, has represented the district that includes much of South LA as well as the western section downtown LA since 2001. Before that, she was the Planning Deputy for a councilman and then Chief of Staff for a councilwoman.
Perry, who was raised in Cleveland and converted to Judaism in the 1980s, has proved to be a frank candidate banking on grassroots organizing. She has worked to revitalize downtown as well as to restrict fast food restaurants and increase grocery stores and parks in South LA.
Source: Black Voices | Kathleen Miles