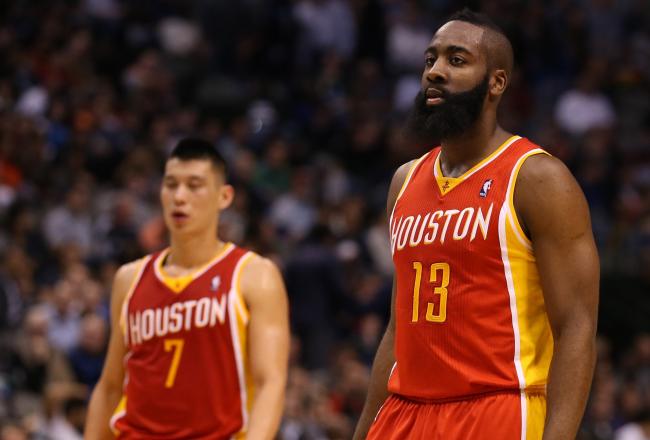 James Harden and Jeremy Lin have never been here before.
The Houston Rockets' star tandem is learning how to embrace growing leadership roles during the team's battle for the postseason.
It's new to both of them.
I had a chance to talk with each of the NBA stars following the Rockets' road victory against the Golden State Warriors on Friday night. Houston is currently a No. 7 seed in the west, one of three teams fending off the surging Los Angeles Lakers.
I asked Harden about the differences in battling for the postseason as a leader for the Rockets compared to last season's walk into the playoffs as a sixth man for the Oklahoma City Thunder.
Harden, still just 23 years old and averaging 26.3 points per game, has taken on a superstar role, just a season removed from his place as the league's top bench player.
The Rockets lineup is filled with guys taking on increased roles, including Harden, Lin, Chandler Parsons and Omer Asik.
When players step into new territory, the unfamiliarity brings turbulence.
Source: Bleacher Report | JIMMY SPENCER