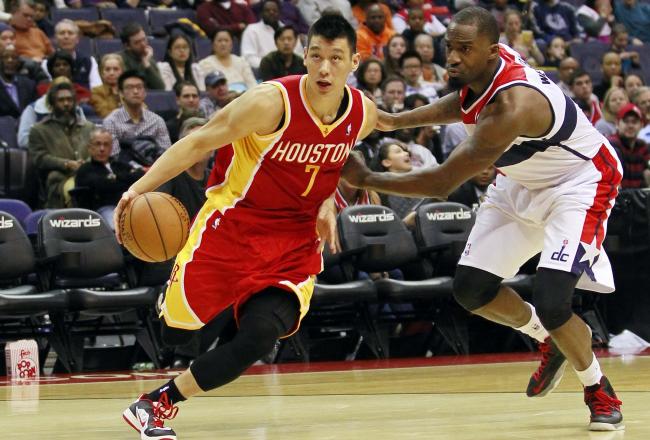 Jeremy Lin has had some good days and bad days with the Houston Rockets this season, but the next few weeks are set up for the point guard to dominate.
Throughout the season, the Rockets have been one of the highest-scoring teams in the league. The young roster loves to run the floor and be aggressive, usually getting the better of poor defensive teams in shootout-type games.
These are the type of battles that Lin loves to get into. He has his faults, but he is perfect in a pick-and-roll offense when he also has room to drive to the lane.
He also succeeds when he is able to face a smaller point guard that allows him to get better vision of the court on offense.
Fortunately, there are some good looking games ahead.
Over the next couple of weeks, Houston has two games against the Dallas Mavericks, Phoenix Suns, Golden State Warriors, plus one against the Minnesota Timberwolves.
Only Golden State is projected to be in the playoffs at this point, although that does not seem to be a problem for Lin. In his previous two games against the Warriors, he totaled 42 points, 19 assists and only two turnovers. Both of those games resulted in wins for the Rockets.
For the rest of the games, Lin gets to match up against smaller point guards that are not known for defense like Darren Collison, Goran Dragic and Ricky Rubio.
Expect the point guard to be able to get into the lane easier, leading to closer shots and a higher shooting percentage in these games. This will improve the Rockets offense dramatically and should lead to a better chance at victory.
Of course, this has not always been the case. Lin and the rest of the team struggled against weaker opponents last month in losses to the Washington Wizards and Sacramento Kings. At this point of the year, this is simply unacceptable.
Source: Bleacher Report | ROB GOLDBERG