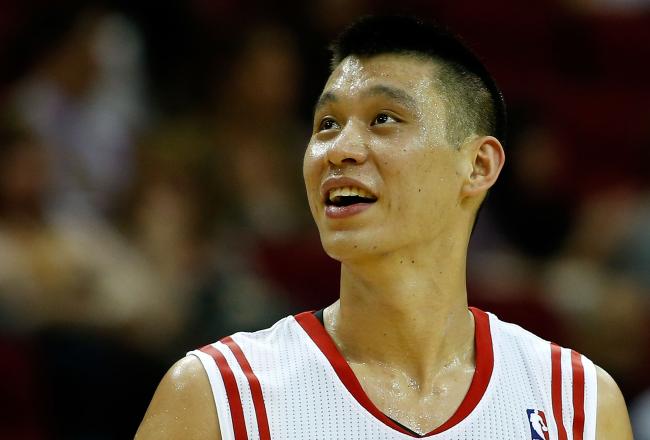 Few players can attest to the rise in basketball that Jeremy Lin had in New York--the type of overnight, Internet sensation who won game after game for the Knicks.
Lin's story read more like a movie plot-line--unheralded star who comes to the big-time and shines--than it did real life, and the accolades and praise that seemed to flow in for the point guard endlessly suggested that he would be a real star in the future.
He would then make a highly talked about move from the Knicks to the Houston Rockets over the off-season--partnering up with former Oklahoma City Thunder star and reigning Sixth Man of the Year James Harden to form one of the most potentially dynamic backcourts in the league.
The two were natural point-scorers who had the ability to turn any given game completely upside down, and it made for one of the most fascinating storylines heading into the 2013 season. Would Lin be able to reproduce his New York form?
Would he be more dangerous than before or would he simply flop?
It started out appearing like the latter of those, with Lin inconsistent in his scoring and points distribution throughout November. His 14 games there had yielded just 10.2 points per game on 0.373 percent shooting from the field despite chalking up 34.4 minutes per game.
Yet as the season wore on, two key trends started to emerge for Lin.
The first was that his minutes dropped (and dropped significantly) but the second was that his points per game continued to rise. Despite seeing less and less playing time--especially in the fourth quarter--Lin has come to grow into his role and understand his position in the team more.
He's making shots when he's on the court and commanding the ball when the Rockets are looking to score rather than just sitting back and waiting to try and win the game on their final possession. Harden will obviously be the go-to scorer on their team, but Lin's adjustment to his new role has been pertinent to the Rockets' success this season.
Source: Bleacher Report | DAN TALINTYRE