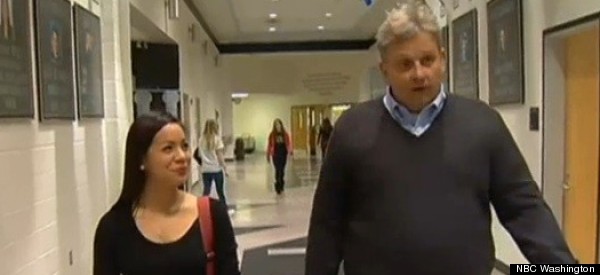 Many students may dread going to school, but for a Virginia teen who was once homeless, the sight of the classroom lets her breathe a sigh of relief.
"The school is like my refuge," Kim Tran told NBC Washington. "It's the one place where I feel safe, comfortable and actually feel loved."
When the faculty at Dominion High School learned of the traumatizing experiences Tran has endured, they quickly banded together to help the star student who was at one point was living in a car, according to NBC. Teachers have given her gift cards for food and clothing. And her business instructor, Scott Russell, eventually invited the struggling student to live with his family and four kids.
"It kind of meant the world to me," Tran told NBC. "It let me know that people are really kind and not everything is dark and things always get better."
Being homeless could derail anyone trying to get through high school, but many determined students across the nation have refused to let lack of a place to call "home" stand in their way of success.
Source: Huffington Post | Eleanor Goldberg