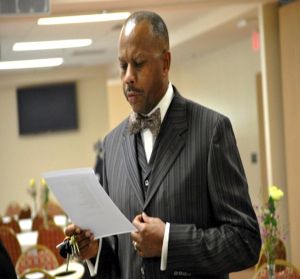 The Rev. Dr. Lee P. Washington, senior pastor of Reid Temple A.M. E. Church in Glenn Dale, will serve as preacher for the Queen Esther A.M.E. Pre-Church Anniversary, to be held at 7 p.m. Tuesday, June 18.
Washington has been Reid Temple A.M.E. Church's senior pastor for 29 years. Washington's preaching and teaching styles have led to him being featured in Upscale magazine, which identified him as a "national spiritual leader." The Afro-American Newspaper called him "one of the top preachers in the Washington (D.C.) Metro area."
By 2001, the Reid Temple A.M.E. Church congregation had acquired 32 acres of land in suburban Glenn Dale. There it built the sanctuary and educational worship complex that today houses most of the church's multifaceted services, programs and ministries. In December 2004, Washington led the first services at the Glenn Dale campus. He is frequently quoted on issues related to the "megachurch" phenomenon and has been featured in The Washington Post, Washington Times, Bowie Gazette, Prince George Post and Washington Informer newspapers. He has given numerous radio and television interviews and has been honored on many occasions as "Pastor of the Week" and "Pastor of the Month."
Washington received his Doctor of Ministry and Master of Divinity degrees from Howard University, his Bachelor of Science degree in the behavioral and social sciences from the University of Maryland, College Park, his associate degree from the Community College of Baltimore and his general business degree from Cortez W. Peters Business College in Chicago. He is the author of "Identifying Conflict Management Strategies in a Black Church" (Vantage Press, 1987) and a contributing author to the "African American Devotional Bible" (Zondervan, 1997). He has authored the following booklets: "From Membership to Fellowship: Reid Temple," "The Commission System for Corporate Churches," "The Reid Temple Stewardship Manual" and "The Discipleship Development Manual."
Source: The Star Democrat