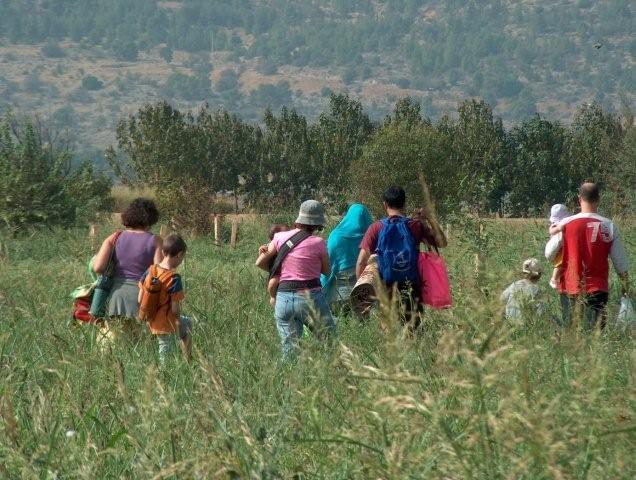 Education
Surprisingly this is the least mentioned of 'objections' people raise when talking about my reasons for homeschooling.
Yet I am constantly amazed and the scope and depth of the things we have learned (and I feel we have only just scratched the surface!). Learning never stops when you homeschool.
Education can be not only tailored to the children's interests but also 'real life' education can take a major part (cooking, book-keeping, organising a party!). By keeping learning fresh and interesting I can develop in my children a deep curiosity and desire to know and understand the world around them.
For me, this is one of the major advantages to homeschooling.
Freedom
From rules and regulations. From standing in line. From asking permission to visit the bathroom or have a drink. And most importantly from restrictive time constraints.
We have the time to investigate an interesting subject in depth. We have the time to stop and watch a caterpillar eat its way across a leaf. And we have the time to close our books and visit a museum - just because.
We also have the flexibility to work learning into our life whatever else is happening.
Family and love
Although there are proponents of 'quality time, not quantity' I wholeheartedly disagree with them!
A family is as strong as the time it spends together. In eating, playing, learning and laughing together we are building a bond that is strong and durable.
My children are protected in a warm and loving environment, which will give them a secure base when they venture out on their own.
Morals and Values
When she first heard we were to homeschool my horrified mother-in-law exclaimed "Its not just their education - it's their whole moral upbringing!" Err...yes..exactly!
I don't want my children to be taught their morals from someone I don't know well. And I certainly don't want their values to be gleaned from a group of equally young and inexperienced children. In homeschooling I can help to guide them and set an example.
Source: Homeschooling-Ideas.com