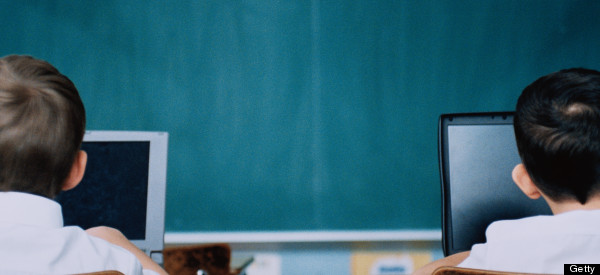 The White House's report, Four Years of Broadband Growth, shines a light on what broadband expansion means for women and minorities across America. Education is the most important tool we have to serve low income communities, and 21st century students deserve 21st century technology in every school nationwide.
It's encouraging to see the Federal Communications Commission pursue the modernization and expansion of E-Rate to support the communications needs of U.S. schools and libraries. This renewed focus by the FCC follows President Obama's announcement of a nationwide educational initiative, ConnectED, that will serve to outfit 99 percent of America's students (K-12) with high speed wired or wireless internet connectivity by 2018.
To move this initiative forward, FCC Acting Chairwoman, Mignon Clyburn, publicly stated her support for modernizing and expanding the E-rate program to bring high-speed broadband to more U.S. schools and libraries, as well as creating new incentives for broadband service providers to deploy new fiber connections in communities with limited or no access to high-speed internet services.
If successful, the Administration's concerted push to bring broadband to more schools and libraries will provide America's teachers with the best communications tools and ultra-fast internet speeds to effectively serve tens of millions of students across the country, dramatically enhancing their educational experience.
According to the White House broadband report, the average school has about the same connectivity as the average American home, but serves 200 times as many users. We cannot expect to improve STEM education and create future innovative minds if we do not improve internet speeds in our schools.
In addition to bringing the high-speed internet to more of America's students, the expansion of high speed internet services as a means of boosting the American economy is meaningful to low income communities. The internet is essential to job hunting and gaining new skills for a fresh career. Hispanics and African-Americans are adopting broadband at home at a much lower rate than Asians and whites. Given the lack of at home access, the Administration's expansion of public computer centers is providing the resources necessary for minorities to reenter the job market. As an African-American woman, I have seen the direct value of increased access -- it's significant that the president and his administration recognize the correlation.
Source: Huffington Post | Tanya Lombard