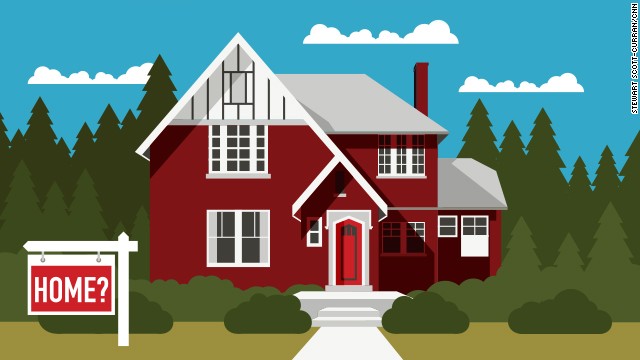 Two decades ago, I strode out of my house and knew I'd never think of it as my home again.
I hugged my mother goodbye and climbed into the car with my dad, my tape collection and every decent piece of clothing I owned. When he made the multistate drive back from dropping me off at college, the car would be empty, and the house would, to me, no longer be our family home -- just my parents' house.
Recently, it ceased to be even that.
A few months ago, my parents handed the keys over to a real estate agent and, for the first time in more than 40 years, were no longer homeowners. They headed southeast from Kentucky to a retirement community near my sister in South Carolina. If all goes as planned, they'll spend the rest of their days in blissful, assisted leisure.
For them, there will be no more fussing over gutter clogs, leaf piles, loose shingles or any of the other burdens of ownership. While their house has weathered the passage of time well -- even gotten more elegant in the absence of two squabbling, headstrong daughters -- my mother has not. My dad will benefit from the on-hand help with her care, and she will be less isolated by her declining health and mobility.
They feel freed by shedding the house and its baggage. I am thrilled for them -- and yet unexpectedly adrift.
I know how lucky I was to grow up in that solid red brick house: leak-free, clean and warm enough when it needed to be. But I find myself not mourning its loss.
For many people, a childhood home acts as a satellite heart, the warm and beating core of family. They're at their most complete in the center of it, surrounded by loved ones, with the artifacts of an idyllic past intact. A visit home comforts and charges them to face the challenges of the outside world; for me, it always chafed and drained my spirit. This was not the fault of the people inside. I was just wired incompatibly with the place I was raised.
Every room you live in preserves a frozen version of the person you once were, for better or worse.
SOURCE: Kat Kinsman
CNN