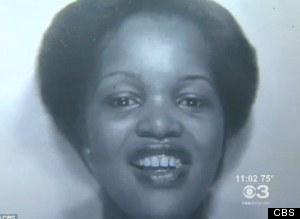 While just about every culture and religion has a time-honored way of commemorating the dead, what's the protocol for welcoming the buried back to life?
Sharolyn Jackson's family found out this week when the 50-year-old woman was found alive 13 days after her funeral.
According to CBSPhilly KYW, the bizarre saga began earlier this year when Jackson was reported missing from her West Philadelphia home. Authorities found a body that matched her description, and two people, including her son, identified the woman as Jackson.
Jackson "died" on July 20, according to her obituary in The Times of Trenton, and the family held a burial Aug. 3. On Legacy, an online guestbook, one friend comforted the family, saying "Only God has the final call."
Well, if that's true, God's quite a prankster: Last Friday, Jackson was found alive at a mental health facility.
The mix-up came as a surprise since Jackson's son identified the body.
"The gold standard here [for identifying a body] is visual identification by a family member," so the son's identification was taken as fact, Philadelphia Health Department spokesman James Garrow told The Huffington Post.
Click here to read more
Source: Huffington Post | Amanda Scherker