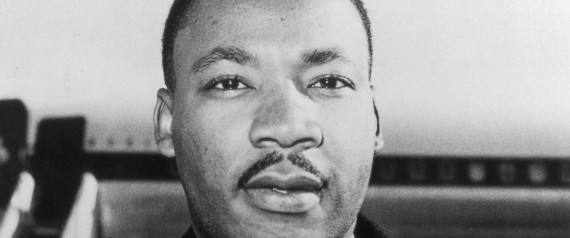 Newly-declassified documents reveal that the National Security Agency targeted one of America's most revered civil rights icons.
The National Security Archive at George Washington University released the information Wednesday, showing that Martin Luther King Jr. was on the agency's watch list during the 1960s. Also mentioned as targets in the report were fellow civil rights leader Whitney Young, boxer Muhammad Ali, and two prominent members of Congress, Sens. Frank Church (D-Idaho) and Howard Baker (R-Tennessee). The program was also viewed by some officials as "disreputable if not outright illegal," the report adds.
According to the report, knowledge of King as an NSA target first emerged in the 1970s, but Wednesday's release marks the first time that the documents were classified. The FBI had him as a wiretap target shortly after the 1963 March on Washington, thanks to worries over his connections to chief adviser and former Communist Party member Stanley Levison.
Back in July 2002, The Atlantic analyzed Levison's role in drawing FBI attention to King. Communist informants by the names of Jack and Morris Childs had provided firsthand details that Levison was a chief financier for the party for a period of time before he met King. By 1956, he was no longer tied to the Communist Party, and the FBI learned of his work with King by 1962, according to the magazine.
Fast forward to Oct. 10, 1963, where the Atlantic report added that the man behind the authorization of FBI wiretapping on King was none other than U.S. Attorney General Robert F. Kennedy. The magazine noted that Kennedy's decision was a reluctant one, remaining a secret until May 1968. That year proved to be a tragic time as King (April 4) and Kennedy (June 6) were both assassinated.
Source: Black Voices | Chris Gentilviso